C2 Kickboxing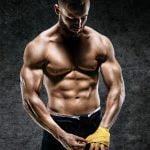 Combat Cardio Kickboxing (C2) is one of our most popular group strength and fitness classes that forms part of our S.P.E.C. program.
The combination of both fitness and effective self defense and fighting skills training by one of the world's leading self defense providers (KMI) in one class is an unbeatable package. Boost self confidence, burn up to 2000 calories an hour, learning effective self defense skills, having fun and making friends in a supportive community environment is hard to beat.
This group fitness program was originally designed to complement self defense training but it proved so popular that we formed a full schedule of standalone group fitness classes. C2 Kickboxing is principally a group fitness and striking (punching, combinations and kicking) class inspired by Self Defense, Kickboxing, kettle-bells and Krav Maga training.
Our focus has always been to offer the highest quality self defense and fighting training to adults, kids and professionals. However, there's no denying that one of the foundations of a strong mind and body and your ability to defend yourselves and others is professional level physical and mental strength and fitness training. Specialized strength and fitness are important factors in getting the most out of self-defense and fighting training and life.
KMI is a modern self-defense, fighting, tactical training and strength and fitness center. It is not a gym, we provide training in mental and physical toughness training that promotes a positive and robust mind set, elite-level strength and fitness, awareness, quality of life, good health and ultimately, longevity.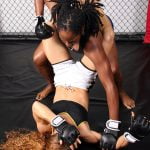 Our NYC strength and fitness classes maximize mental resilience, physical strength, anaerobic/aerobic resistance, and effectiveness in self defense. Krav Maga Institute is a modern school of self-defense with a core focus on strong minds as well as strong bodies and this includes a robust fitness regime for all our students. The class includes:
Cardiovascular and Anaerobic Fitness.  Endurance, power, strength and interval training.
Combative techniques and striking forms including punching, kicking, and other reinforcing combative strategies. The goal of this class is to boost power, agility, and endurance while improving fighting skills, striking technique, and defensive effectiveness.
Kettlebells for strength and power allowing a complete strength training experience that works the entire musculature. Working from the core to the lesser muscle groups, this technique uses functional and combative movements to make you a stronger and more agile fighter.
Circuit Training.  The part of the NYC program will take you to the next level of fitness, increasing cardiovascular endurance, physical strength, and Krav Maga agility
Unlike the KMI California schools, the S.P.E.C program in NYC is covered in several group strength and fitness classes.  KMI's strength and fitness classes are an excellent enhancement to your regular gym routine or means of breaking up your day-to-day fitness regime.